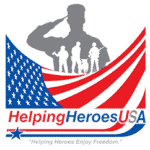 Answering The Call
American Legion Posts have been working in Stealth mode in communities across America for decades.
Doing great works which much too often go unnoticed by the community and non-member veterans.
In many ways, this staying behind scenes work has hurt the Legion because people in many communities have the impression that the Legion is a Bar the old veterans just hang out and drink.
How has it hurt us? Donations, membership, membership participation, event attendance, and facility rentals.